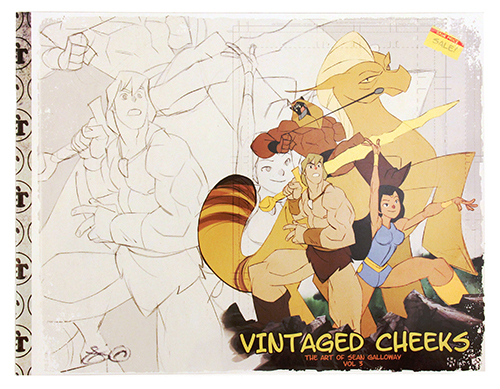 Vintaged Cheeks: The Art of Sean Galloway Vol. 3
Partager un objet
Features:
Limited Edition
Signed

Sean Galloway's fun and wholesome art style is certain to always delight. This 2017 release of Vintages Cheeks shows his character design range in full dynamic movements. Whether they are already existing characters or his own original ideas, Sean has an impeccable talent to sculpt poses with simple shapes. His new and refreshing take on the nostalgic cartoons (Scooby Doo, Flintstones, He-Man) is something to take notice.
Options
---
Si vous voulez que nous commandions plus de ces objets, veuillez contact us. Noter que nous ne pourrons pas recommander tous les objets.
Vous devez aussi considérer...