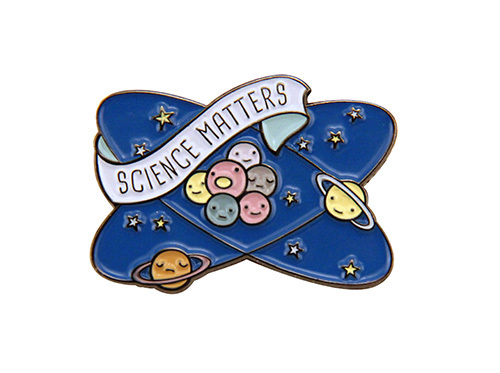 Science Matters Pin
Partager un objet
The wonderful Science Matters pin by the gals at iLootPaperie, is here for you to show pride and appreciation for our hard-working scientists. Soft enamel, approx. 1.25" with rubber backing.
Options
Si vous voulez que nous commandions plus de ces objets, veuillez contact us. Noter que nous ne pourrons pas recommander tous les objets.
Vous devez aussi considérer...